Pedestrian low lift pallet trucks
EXU-H
Compact all-rounder for challenging applications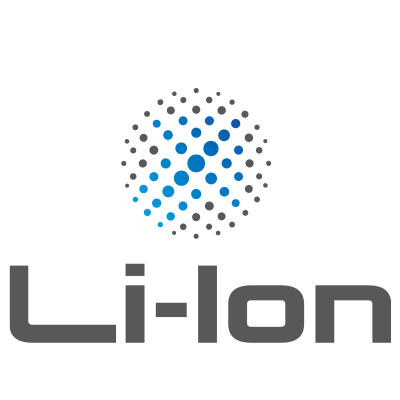 Versatile: efficient goods transportation and ergonomic order picking with a single truck
Optional auto-lift function automatically raises and lowers the load to the optimum working height
Safety and precision at all times with OptiSpeed – the smart feature automatically adjusts the truck speed to the tiller angle
EXU-H اطلب
.سنعود إليك في أقرب وقت ممكن..املأ الاستمارة
The EXU-H 18/20 shows just how versatile and easy using a low lift pallet truck can be. Not only does it guarantee the efficient and safe horizontal transportation of loads of up to two tonnes, but it can also be used as a smart order picking aid or workbench for goods weighing up to 800 kg. The EXU-H 18/20 really does cover an extremely wide range of applications. This is possible thanks to the additionally installed order picking lift (optionally available with auto-lift function). With the lift, this skilled compact warehouse aid raises goods to an ergonomic working height of up to 760 mm. And the best bit about the auto-lift function? A sensor detects the upper edge of the loaded goods.

If goods are unloaded or added, the truck automatically raises or lowers the order picking lift so that it is always at the optimal working height – protecting the operator's back and making work easier. The EXU-H 18/20 is also impressive as a compact low lift pallet truck. Whether transporting goods from the warehouse to the shop floor in a supermarket or bringing raw materials from storage to the workstations in production: the low lift pallet truck is easy and precise to operate in any situation. It is nimble and manoeuvrable, and ensures safe load handling at all times. For instance, the truck automatically adjusts its speed to the tilt angle of the tiller thanks to OptiSpeed. If it is even just slightly tilted, the low lift pallet truck starts moving gently. If the operator moves away and speeds up, the truck also picks up the pace.
---
The EXU-H in detail
Simply easy
Safe driving up and down ramps with optimal traction thanks to spring-loaded support rollers
Best views for precise operation: clear view of the tips of the forks and centrally mounted tiller
One-handed operation means both left and right-handed users can intuitively operate all of the driving, lifting and lowering functions
Simply safe
Makes work easier: easy-to-use, ergonomic tiller
Effective protection for feet: low-lying truck frame
Safe yet speedy at all times: OptiSpeed automatically adapts the speed to the tilt angle of the tiller
Stays on track around every bend: Curve Speed Control automatically adapts speed to the steering angle when cornering
Safe manoeuvrability in confined spaces thanks to the vertical tiller position
Simply connected
All relevant information is available at a glance thanks to the intelligently positioned display
Individual access authorisations thanks to various access control options
All fleet data can be viewed and analysed in real time with the optional FleetManager 4.x
Simply powerful
Always ready to get the job done: powerful, reliable and low- maintenance electrical drive and steering motor
Virtually no interruptions: battery capacity of up to 500 Ah (on EXH 25/30) with lateral battery change or interim charging of lithium-ion battery
The right driving programme for every situation: maximum turnaround or maximum efficiency – ECO, BOOST and Blue-Q
Simply flexible
Flexible and decentralised charging with optional built-in charger
Battery changes made easy: lateral battery change option for excellent availability with maximum safety
Optimal availability, tailored to your specific requirements: selection of different battery technologies and capacities
If additional equipment is required or desired to make work easier (e.g. scanners), it can be simply and securely attached to the optional accessories bracket for easy accessibility
---
Downloads
The document provided for download is the updated version of the operating instructions for the standard truck. It does not include descriptions of customer options (Customer Option). For a concrete truck, please request the respective specific manual according to the serial number and the year of production from the STILL spare parts service.
---
Model Overview
| Model | Maximum capacity (kg) | Maximum lift height (mm) | Travel speed (km/h) | Battery voltage (V) |
| --- | --- | --- | --- | --- |
| EXU-H 18 | 1.800 | 675 | 6.0 | 24 |
| EXU-H 20 / Li-Ion | 2.000 | 675 | 6.0 | 24 |