Low lift pallet truck
EXH-SF 20-25
Swift and Compact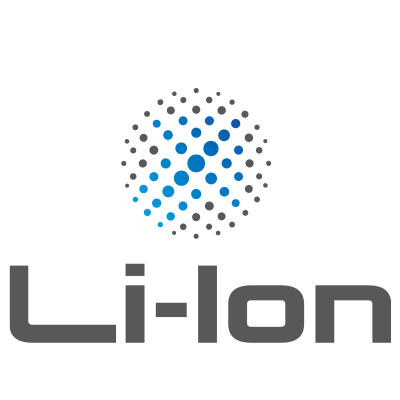 Superb handling performance: top speed of 14 km/h and maximum lifting capacity of 2,500 kg
Back-friendly: air-cushioned stand-on platform adjustable to individual weight with adjustable side arms
Powerful driving on ramps: hydraulically sprung support wheels for best traction
EXH-SF 20-25 اطلب
.سنعود إليك في أقرب وقت ممكن..املأ الاستمارة
Speed, ergonomics, compact design – the EXH-SF pallet truck with hinged stand-on platform is the perfect combination of all these qualities. With a maximum lifting capacity of 2,500 kg and an impressive top speed of 14 km/h, the EXH-SF demonstrates superior handling power. The air-cushioned stand-on platform with integrated compressor keeps work back-friendly at all times. Due to its sprung support wheels the smart warehouse organiser crosses ramps comfortably, safely and with optimum traction.

Furthermore, the EXH-SF helps save valuable warehouse space: with a total width of just 720 mm, the pallet truck is narrower than a Europallet and can be manoeuvred precisely through the narrowest of aisles. Do you need a truck that is operational 24 hours a day? With the STILL Li-ion technology, even the shortest breaks are sufficient to charge the EXH-SF. As different battery sizes are available depending on your individual needs, any customer requirement as well as multi-shift operations can be realised.
---
The EXH-SF 20-25 in detail
Simply easy
Smooth steering and intuitive operation of all functions for left- and right-handed operators with STILL Easy Drive steering wheel
Easy access and optimal protection for the operator's back and joints: low access point and adjustable, air-cushioned stand-on platform with integrated compressor available as an option
Optional built-in charger for decentralised charging at every power socket
Optimal utilisation of storage space: compact dimensions and high manoeuvrability facilitate narrow working aisles
A high level of comfort and excellent driving on any surface: the stand-on platform is mechanically or pneumatically suspended, depending on the intended use
Simply safe
Simply work with precision thanks to unobstructed field of vision: free view mast and centrally positioned tiller
Accidental roll-back impossible: automatic stop function even on ramps
Fast and safe cornering: Curve Speed Control automatically adapts speed to the steering angle when cornering
Only moves off once the operator is standing safely: optional foot sensor determines whether the feet are within the truck's contour (EXH-S)
Safe load handling in confined spaces thanks to compact dimensions
Simply connected
Versatile, flexible access control with FleetManager 4.x
Fast service analysis and parametrisation of settings thanks to CAN bus interface
Easy integration into material flow management system thanks to MMS provision
Simply powerful
Fast goods handling: up to 2,500 kg lifting capacity and an optional maximum speed of 14 km/h for the EXH-S 25
Built for continuous operation: reliable and low-maintenance drive
Swift, safe movement on ramps: high-powered drive and lift motor and 5-wheel chassis with sprung support wheels
Instant charging: lithium-ion model achieves 50 percent charge level in only 30 minutes and is fully charged in only 90 minutes
Designed to handle even the toughest applications: robust, durable chassis made from solid steel
Simply flexible
Suitable driving programmes for any application, from maximum handling power to optimal efficiency: ECO, BOOST or Blue-Q
Ready for use at all times: battery capacities up to 500 Ah and optional STILL lithium-ion battery for round-the-clock availability
Decentralised and flexible charging at any power socket with the optional built-in charger
Flexibly configurable driver's cab for various main applications, from frequent ramp driving through to long transport distances: rear access, side access or backrest on the EXH-S
---
Downloads
The document provided for download is the updated version of the operating instructions for the standard truck. It does not include descriptions of customer options (Customer Option). For a concrete truck, please request the respective specific manual according to the serial number and the year of production from the STILL spare parts service.
---
Model Overview
| Model | Maximum capacity (kg) | Maximum lift height (mm) | Travel speed (km/h) | Battery voltage (V) |
| --- | --- | --- | --- | --- |
| EXH-SF 20 / Li-Ion | 2.000 | 125 | 10.0 | 24 |
| EXH-SF 25 / Li-Ion | 2.500 | 125 | 14.0 | 24 |