Electric Forklift Truck
RX 60 3,5 – 5,0 t
The peak performer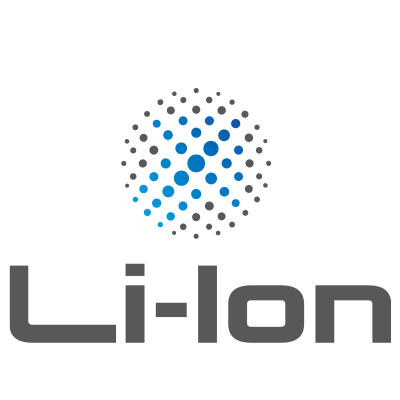 Load capacity

5000 kg

Rated lift

7180 mm

Speed

20 km/h
Everything. Except emissions.
Get ready for a superior electric forklift truck.

For an energy-packed peak performer in the weight class of 3.5 to 5.0 tonnes. The RX 60-35/50 handles any challenge and reveals its abilities from the very first second: lifting, accelerating and moving in top time. You will experience an incredibly intuitive interaction with the vehicle while it actively supports you in your work with smart assistance systems. The long battery life and the possibility to recharge quickly and on-site provide you with uncompromising availability. The charger can be fitted directly on board if required, but you will need it surprisingly seldom, because for all its power, the RX 60 consumes less energy than other vehicles in its class. Take advantage of the wide range of variants and equipment and configure the perfect truck for your application.

Let yourself be inspired by the productivity of your customised high performance forklift truck. Because the RX 60 can do everything - except emissions.
RX 60 3.5 – 5.0 t اطلب
.سنعود إليك في أقرب وقت ممكن..املأ الاستمارة
---
The RX 60 3.5 – 5.0 t in detail
The "Simply Efficent" factors: Performance attributes as a measure of economic efficiency
Simply easy
Intuitive handling:
Standard, easy-to-use operating concept across the whole RX product line

Efficiency-enhancing:
Easy entry into a highly ergonomic driver's cab

STILL Easy Control on-board computer:
All relevant information at a glance and performance functions just a click away

Ultra-fast:
Easy-to-operate lateral battery change
Simply powerful
Intralogistics powerhouse:
Handling performance at the highest level in its class

Performance boost:
Sprint mode for peak performance at the touch of a button

Optimum energy efficiency:
Exceptionally long range with each battery charge

Lift and accelerate faster than ever: Available as a high performance variant with extra-powerful drive and lift motors

Intelligent support:
Traction control and other assistance functions

Ready at all times:
Optional STILL lithium-ion technology for maximum availability
Simply safe
Safe and precise handling:
High-precision hydraulics and agile driving dynamics

Safe entry:
Large handle, anti-slip rubber mat and wide step

Optimal panoramic view:
Slim mast and extra-large windows

Systematic safety:
Optional pre-shift check on the display to help with the daily safety inspection

Safety for every application:
Wide range of additional equipment options – from a direction indicator on the display to the Safety Light 4Plus safety lighting, as well as Curve Speed Control for automatic speed reduction when cornering
Simply flexible
Flexible control options:
Multi-lever, mini-lever, Fingertip or Joystick 4Plus

Adjustable performance dynamics:
Parameters such as driving and lifting speed can be adjusted to personal preferences at the touch of a button

Operating power tailored to your specifications:
Wide variety of equipment options for every application
Simply connected
Optimum networking:
Optional interface for integration into fleet management software such as STILL neXXt fleet

Controlled use:
Optional access control protects against incorrect operation
---
Reviews
"Our long-standing partner, STILL, involved us in the field testing of the new RX 60 forklift truck. Our test drivers experienced the new dual motor drive to be extremely comfortable providing a stable drive feel. The colleagues highlighted the automatic parking brake, which closes automatically when the driver leaves the truck and opens when the accelerator pedal is pressed.

The opportunity to field-test the new truck is another example of our extremely positive cooperation with STILL. Our cooperation has always been characterised by the high availability, the partnership and cooperative exchange as well as the sensible way in which the STILL service team worked".

Christian Gottschalck, Area Manager Assistant Internal Logistics,
Hassia Mineralquellen GmbH & Co. KG
---
Model Overview
| Model | Maximum capacity (kg) | Maximum lift height (mm) | Travel speed (km/h) | Battery voltage (V) |
| --- | --- | --- | --- | --- |
| RX 60-35/600 / Li-Ion | 3.500 | 7.180 | 20 | 80 |
| RX 60-40 / Li-Ion | 4.000 | 7.180 | 20 | 80 |
| RX 60-40/600 / Li-Ion | 4.000 | 7.180 | 20 | 80 |
| RX 60-45 / Li-Ion | 4.500 | 7.180 | 20 | 80 |
| RX 60-45/600 / Li-Ion | 4.500 | 7.180 | 20 | 80 |
| RX 60-50 / Li-Ion | 4.990 | 7.180 | 20 | 80 |
| RX 60-50/600 / Li-Ion | 4.990 | 6.880 | 19 | 80 |
---
Downloads
The document provided for download is the updated version of the operating instructions for the standard truck. It does not include descriptions of customer options (Customer Option). For a concrete truck, please request the respective specific manual according to the serial number and the year of production from the STILL spare parts service.
---
الاتصال
املأ الاستمارة
سنعود إليك في أقرب وقت ممكن.
كن على اتصال
.لمزيد من المعلومات يرجى الاتصال بمستشارينا
/20160/20186/20190/20278/20280